President Trump Gives Policy Speech in DC, First Visit Since January 2021
July 26 2022
President Trump is in Washington, D.C. today and it marks his first visit since January 2021. Use the link below to watch President Trump speak at 3:00 pm today. And, see the video at the end where God speaks and endorses President Donald J. Trump. Such a POWERFUL move of God!
The President is delivering remarks at the America First Agenda Summit. Hosted by America First Policy Institute, he will promote policies as the nation waits in anticipation for his announcement.
While AFPI President Brooke Rollins believes the policy speech will be "very much like a State of the Union 5.0," there's excitement in the air. AFPI includes a number of former Trump administration aides who continue to promote the President's policies.
Where is President Trump speaking today? President Trump is speaking in Washington, D.C. on July 26, 2022 at the America First Agenda Summit.
What time does President Trump speak? The President is scheduled to speak today at 3:00 pm.
Where can I hear President Trump's speech today? Use the Rumble link here: https://rumble.com/v1dkw45-americas-future-is-america-first-text-70107-to-join-the-america-first-agend.html
AFPI Schedule
President Trump's speech will close out today's summit. With about a dozen panel presentations and discussions by state officials, governors, Congressional leaders, and AFPI experts, the lineup includes:
Former Speaker of the House Newt Gingrich
House Republican Leader: Rep. Kevin McCarthy (CA-23)
EIGHT former Cabinet-level Officials: David Bernhardt, Robert Lighthizer, Linda McMahon, Rick Perry, John Ratcliffe, Matt Whitaker, Robert Wilkie, and Chad Wolf
NINE former Top White House Officials: Kellyanne Conway, Fred Fleitz, Lt. Gen. (Ret.) Keith Kellogg, Kevin Hassett, Larry Kudlow, Brooke Rollins, Scott Turner, Pastor Paula White-Cain, and Steve Yates
TEN U.S. Senators: Mike Braun (IN), Ted Cruz (TX), Steve Daines (MT), Joni Ernst (IA), Lindsey Graham (SC), Bill Hagerty (TN), Ron Johnson (WI), James Lankford (OK) Cynthia Lummis (WY), and Rick Scott (FL) 
THIRTEEN U.S. House Members: Kat Cammack (FL-3), Byron Donalds (FL-19), Richard Hudson (NC-8), Mike Johnson (LA-4), Kevin McCarthy (CA-23), Cathy McMorris-Rodgers (WA-5), August Pfluger (TX-11), Steve Scalise (LA-1), Jason Smith (MO-8), Chip Roy (TX-21), Claudia Tenney (NY-22), Mike Waltz (FL-6), and Brad Wenstrup (OH-2)
THREE Former Governors: Phil Bryant (MS), Bobby Jindal (LA), and Rick Perry (TX)
 Multiple other America First Leaders, including:
Lou Holtz, Hall of Fame College Football Coach and Chair of the AFPI Center for 1776
Dr. Alveda King, Civil Rights Leader and Chair of the AFPI Center for the American Dream
Pam Bondi, former Florida Attorney General and Co-Chair of the AFPI Center for Law and Justice
Ken Blackwell, former Ohio Secretary of State and Chair of the AFPI Center for Election Integrity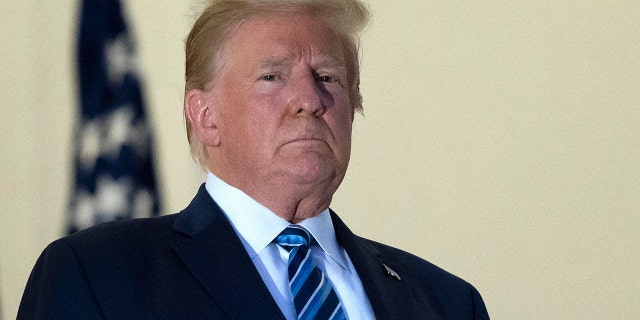 A spokesman for President Trump, Taylor Budowich, said his speech will focus on public safety and crime. 
"President Trump sees a nation in decline that is driven, in part, by rising crime and communities becoming less safe under Democrat policies. His remarks will highlight the policy failures of Democrats, while laying out an America First vision for public safety that will surely be a defining issue during the midterms and beyond."
However, what's most concerning here is Biden taking credit for lower gas prices after blaming Russia for the price increase.
What's alarming is Biden and the biased news media covering for Biden's son Hunter. With what LOOKS LIKE countless crimes on his computer in 160,000+ emails and videos, Biden has not prosecuted his son. Biden said years ago that anyone with 5 ounces of crack should go directly to jail but has not prosecuted his own son who has what LOOKS LIKE videos of his crack possession as he weighs crack on a scale.
What's troubling here is the Biden administration has a committee targeting a Christian president and a twisted narrative that suggests President Trump incited violence. But "the call is coming from inside the house" that these illegitimates are illegally occupying.
The videos that witnesses had from January, most of which were taken by pastors, prophets, and patriots, were censored and removed from social media. And yet, that DOES NOT mean they don't exist. With most videos still up and circulating on sites like Rumble, the earth is also rumbling at the obvious injustices. President Trump even pointed out how suspicious it is that the committee is not calling on any eyewitnesses that CLEARLY SAW what really happened.
The concern here is like Saul, THEY think their biased manipulation is working and no one will expose them. But Hunter Biden's videos are all over the internet and news syndicates like Sky News Australia and Fox News are quick to recognize the obvious not-so hidden agenda the biased left (which includes the mark of the beast and false prophets) are trying to cover up. Regardless, God is exposing THEM and said, "More evidence is coming" and at one point stated "All of the proof is there."
It's likely the fake news outlets in the US might need to turn on the real news to RECONFIRM they are accessories to SEVERAL CRIMES despite denying any wrongdoing. But money always leaves a trail, i.e., MORE evidence.
While some of Trump's advisers encourage him to move on from 2020, that goes against what God's prophets are saying. Prophet Robin Bullock even mentioned that some of the President's advisors are guiding him incorrectly as they try to shift his focus away from now to a 2024 presidential run.
THEY Can't Change the Circumstance
As the panel shifts its attention from "The President incited a riot" to "He did nothing to stop it once it started" there is nothing new under the Son.
Psalm 64:2 states that the insurrection is from the workers of iniquity, i.e., it might represent the global Cabal working behind the scenes and comprised of Ephesians 6:12 demons. As the Psalm states "Hide me from the secret counsel of the wicked, from the insurrection of the workers of iniquity.
In another example, Paul was brought to the judgment seat by Gallio, an Achaia deputy, as the Jews came together on one accord against him. Acts 18:12 states "And when Gallio was the deputy of Achaia, the Jews made insurrection with one accord against Paul, and brought him to the judgment seat."
Going Back into the Oval Office
What THEY fail to understand is that while THEY can form the weapon, NO WEAPON against President Trump or God's people can prosper. It didn't work with Jesus either, and when THEY rolled the stone over Jesus' grave, the angels ROLLED IT BACK and said as witnesses "He is not here. He is risen!"
Because God is on the Throne, ONLY God has authority. Meaning, THEY think they manipulated equipment to their advantage. THEY think they used witchcraft and the demonic to work in their favor. However, Isaiah 54:7 states that God created both good AND evil. Hence, ONLY God has the authority to allow it and when God lets attacks come against His Children, it ALWAYS works in God's favor, i.e., our favor. We cancel THEIR assignments. We cancel the devil's assignments, and every attack of the enemy is defeated. We cut off the head and root of the enemy and rebuke every demonic attack.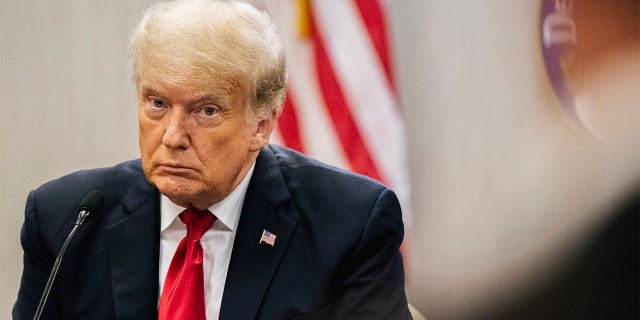 As the Body of Christ comes together, we MUST rebuke every false attack against President Trump. Pastor Mike Thompson said to rebuke false accusations, character assassination attempts, and lies. We pray Liz Cheney repents and we pray all those that came against President Trump and the Body of Christ repent. President Trump did NOTHING wrong, and what we're seeing is not his fault just like it's not your fault or mine. It's the devil who is the accuser of the brethren and that Judas kiss is important.
All the evil they are spewing with their heads spinning around like Linda Blair as they stomp up and down over Roe v. Wade being overturned is evidence. It's signs that we're one step closer to global revival so we can prepare for Jesus' return. When God spoke through Pastor Timothy Dixon, God explained that NOW with that curse removed from shedding innocent baby blood, God can help us MORE:
"There was a power. There was an evil that had blanketed the United States of America. And, when the curse, I believe that when the Supreme Court decided to overturn the portion, the big portion of killing of the children, there was a curse that was lifted up off this country, and there was a curse that was lifted up off of the men and women of God. Because of that, that was happening, everybody was under a curse because that's just how it is. If there's sin inside the camp, God ain't keep blessing the camp until the sin gets right because He wants to bless you but He's not gonna bless everybody. So, the righteous, a lot of times, has to suffer and that's just how it is until everything gets under the blood of Jesus, and it's our place to pray, get somewhere another and get hold of God like we've never seen before in our lives. And this place that Malachi talked about that it would burn as an oven, we're in a time that the very realm of God is walking up inside that Capital building and it's fixing to get hot and it's fixing to get burning. Everything in there that ain't God is going to be burned up, trumpled under the feet of the righteous and what I mean by that is the laws is going to crumble, the people, death is gonna hit their doors, things is going to snap with those people. Their health is going to get bad, plagues and viruses. The things that they had wished upon God's people, now it is fixing to turn because judgment lies at their doors." Pastor Timothy Dixon  
So, let the trumpets sound and expect to see MIGHTY moves of God. He said "I'm restoring President Trump back into a position of power" and because God said it, SO SHALL IT BE. Watch and see what our God does. THOSE witches and demons WILL FLEE when God moves. As God said "Situations have to change soon. Situations will change suddenly."
As a side note, the AFPI focuses on 10 policy areas that include healthcare, the economy, and our election integrity.
Panelists for today's event include Larry Kudlow, a Fox Business host and John Ratcliffe. Other attendees include Republican allies like Senators Ted Cruz, Rick Scott, and Lindsey Graham.