President Trump Speaks 8:15pm, God says THEY Will Be Sorry "The wicked [are walking] into judgment like they never imagined."
June 13 2023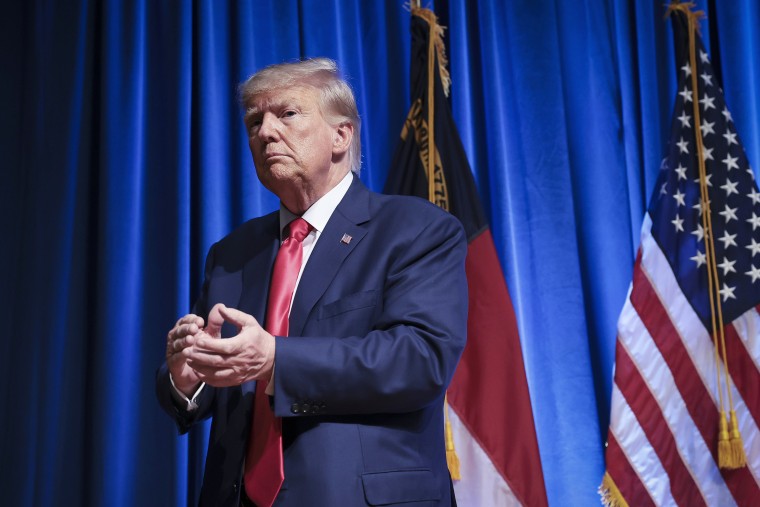 President Trump will be speaking at Trump National Golf Club Bedminster in Bedminster tonight at 8:15 pm following his Miami court appearance.
President Trump will give his remarks at 8:15 pm ET tonight from Bedminster.
How to Watch President Trump Speak at Bedminster:
The Rightside Broadcasting News Rumble Link: https://rumble.com/v2tq7oc-live-president-trump-to-deliver-remarks-at-trump-national-golf-club-in-bedm.html

President Trump's Rumble link: 

https://rumble.com/c/DonaldTrump
Note: We list RSBN (the first link) as they have commentary and are airing now live.
Faced with 37 bogus counts — 31 listed as willful retention of national defense information, with the balance relating to alleged conspiracy, obstruction and false statements, its obvious that the radical left and DS are trying to block the President from a 2024 win and yet they can't. Regardless of what THEY say or do, only our God is on the Throne.
In a prophetic and powerful word, Laire Lightner shared "Prophetic word I just received. The shaking is here.
Their calamity shall strike at once says the Lord...
You've tested me time and time again and I've had enough of your insolence. Hear me ye inhabitants of the earth. Both judgment and freedom are at hand. Choose this day whom you will serve. Time has ran out for the wicked. As I set foot on the earth as it's my footstool, everything that can be shaken will be shaken. My David? In the lion's den I shall cover him with my
wings and in the fire I am the fourth man. What they have tried to bring against him shall backfire. Indictments are coming against everyone who unjustly plotted against him. I rule and reign over the earth. No one has taken my crown. No one fills my throne in the temple. I am God and there is none like me. Watch what I'm about to do among the nations. They will say chaos and upheaval but I say uprooting and restoring. You are walking into my goodness and my rest. The wicked into judgment like they never imagined. Hillary is no more. Clinton is no more. Hussein is no more. Biden is no more. Kamala is no more. Two justices are about to face a reckoning. Clarence get ready son to take your rightful position leading the highest court of my nation. This ends when I say it ends. Not a minute sooner. The storm is already in DC. The destruction has already started. I have decreed it. Let the shaking commence. Let him who have ears hear what the Lord is saying to the churches." 
Laire Lightner
President Trump stated "The Biden-appointed Special Counsel has indicted me in yet another witch hunt regarding documents that I had the right to declassify as President of the United States." He will speak during a press conference tonight at 8:15 p.m.