Trump Found NOT GUILTY of Rape, Says "Verdict is a Disgrace."
May 10 2023
President Donald Trump issued a statement Tuesday in response to the jury's verdict in the civil lawsuit filed by E. Jean Carroll.
"I HAVE ABSOLUTELY NO IDEA WHO THIS WOMAN IS. THIS VERDICT IS A DISGRACE - A CONTINUATION OF THE GREATEST WITCH HUNT OF ALL TIME!" Trump wrote in a post on TruthSocial.
A Manhattan jury found that Trump did NOT rape Carroll as she previously claimed he did in a dressing room in the 1990s but found the president liable and awarded Carroll $5 million. They stated that he defamed Carroll by calling her allegations a "con job" in an October 2022 Truth Social post.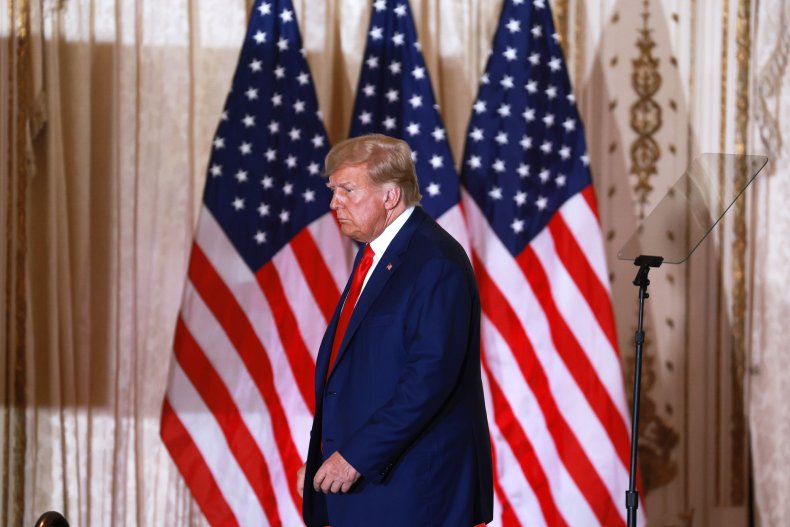 After the verdict, Trump spokesperson told Newsweek in a statement, "The Democratic Party's never-ending witch-hunt of President Trump hit a new low today. In jurisdictions wholly controlled by the Democratic Party our nation's justice system is now compromised by extremist left-wing politics. We have allowed false and totally made-up claims from troubled individuals to interfere with our elections, doing great damage."
The statement continued, "Make no mistake, this entire bogus case is a political endeavor targeting President Trump because he is now an overwhelming front-runner to be once again elected President of the United States...Sadly, for the enemies of American freedom and democracy, President Trump will never stop fighting for the American people, no matter what the radical Democrats dream up next. This case will be appealed, and we will ultimately win."
Earlier on Tuesday, the President posted, "Waiting for a jury decision on a False Accusation where I, despite being a current political candidate and leading all others in both parties, am not allowed to speak or defend myself, even as hard nosed reporters scream questions about this case at me. In the meantime, the other side has a book falsely accusing me of Rape, & is working with the press. I will therefore not speak until after the trial, but will appeal the Unconstitutional silencing of me, as a candidate, no matter the outcome!"