Trump Rally Mike Lindell Says 2020 Election Results Corrected in God's Timing
January 18 2022
When MyPillow CEO Mike Lindell took the stage at President Donald Trump's rally in Arizona this past Saturday, he noted that the 2020 election results will be "corrected" within "God's timing." This comes after the announcer highlighted the amazing sunset and how God was welcoming President Trump.
While the fake news media wants to share the same narrative about "no evidence" and use key words like "rigged," "fake," and "stolen," God is just and God is saying "It doesn't matter."
God knows every secret pact and all the corruption behind the scenes, in dark tunnels, as Pastor and Prophet Wanda Alger noted, and on the highest levels and positions of authority. They cannot stop God from moving to reinstate President Trump, overturning election fraud, and bringing our nation to global revival.  
During the Arizona rally, Lindell pointed out that the situation is improving with regard to the fraudulent presidential election results.
"The reason I say that is because everybody now is out there with no fear. And we all know what happened and it's all going to get corrected. And it's all been on God's timing, not our timing."
Lindell then promised rally goers that in the future there's "not going to be any election done with any machines or computers done in 2022." Lindell has advocated that voting machines from Smartmatic and Dominion Voting Systems were "hacked" in 2020's election by a China cyberattack.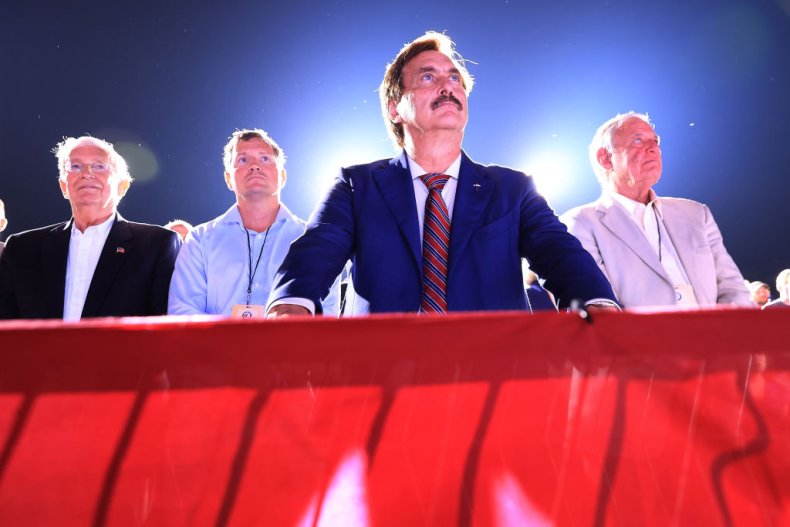 As election experts and cybersecurity specialists continue to discredit and debunk the fraudulent activity and cite Lindell's claims as false, because God spoke prophetically through Kim Clement and several other pastors and prophets about President Trump serving two consecutive terms, it further disproves their denials. With Lindell facing a $1.3 billion dollar defamation lawsuit, we keep him in prayer that God brings all wicked deeds to light and exposes the devil's plans.
"The biggest problem we face is not the media, the fake news media. We're all on to them. It's the conservative media. The ones that don't talk. One of them rhymes with Fox. OK. Disgusting! They're disgusting!" 
But help is on the way. Even with our own ministry, Father God had us do a blog post on tech, social media, and the news media. The concerns are that they share the same narrative and are censuring pastors and prophets online to suppress the truth.  
During the rally, Arizona GOP chair Kelli Ward asked, "Who won the election?" And thousands of attendees were quick to respond in unison, "Trump!"
Steve Bannon, a right-wing strategist and President Trump's former administration official mentioned on Gettr this past Sunday that the "decertification process starts now." He noted that the rally is the start of a pro-Trump effort which will overturn 2020's election results.
"They're all people that are going to get to the decertification of the 2020 Biden electors."  Noting that the decertification of the election results would pick up "next week in Arizona in the [state] Assembly."
Arizona's Republican Governor Doug Ducey rejected the idea in September. "When it comes to the audit, like the three audits that preceded it, it's now over. The outcome stands and the 2020 election in Arizona is over."
He further went on to say that "There will be no decertification of the 2020 election—the audit does not call for one, and even if it had, there is no lawful way to decertify. As we have every step of the way, Arizona will follow the law," he asserted.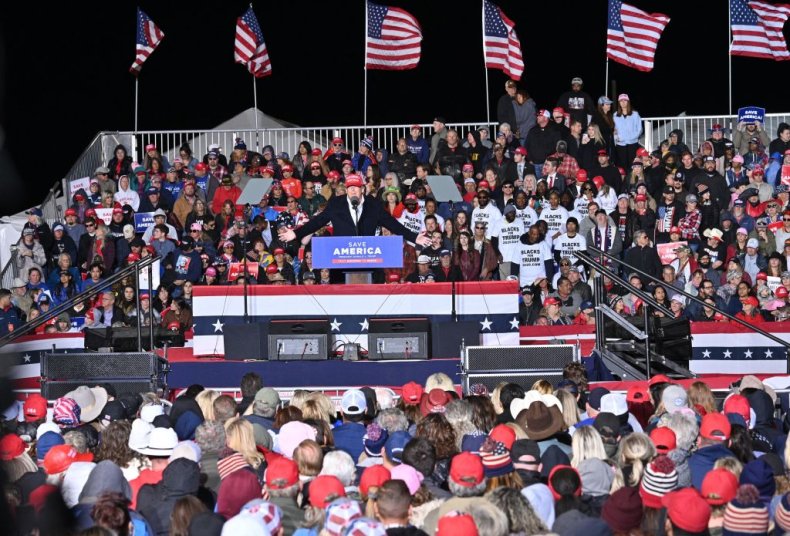 While President Trump and his allies continue to fight, there's a light at the end of the tunnel. Father God has spoken through various prophets that the evidence will come. Hence, regardless of the smoke and mirrors, bluff, and coverups about no election fraud, God cannot lie, and God has seen every injustice. Because President Trump holds God's mantle, it further substantiates Lindell's message. Let's wait on God's timing, and while we're waiting, pray. Pray for the corruption to be exposed and evil and wicked men and women to be brought to justice.
Pray for President Trump to be reinstated and fully exonerated. Pray for his safety and that of his family and pray for Mike Pence and his family. As God cannot lie and only God has the final say, the ball is in God's hands. When God spoke through pastors and prophets like Robin Bullock, Hank Kunneman, Timothy Dixon, Kent Christmas, Raji, Albert Milton, Dutch Sheets, Kat Kerr, Amanda Grace, Donna Rigney, our ministry, and many others, God confirmed that angels know the witchcraft and demonic working behind the scenes and every high-minded thing that tries to exalt itself above God will soon be brought down.
God's judgment and wrath are coming against His enemies. Hence, it's a reminder to get to bed by 9:30 pm or 1:00 am at the latest. God doesn't want us up at 2:30 am when Jezebel, witchcraft, and the demonic are active. God wants us up early praying to Him. He said, "Keep singing to Me" and He wants us reading our Bibles more to get the Body on one accord.
When God spoke through Pastor Mike Thompson, He said to be ready to launch in February. What God will do exactly, is up to God. What we do know is God said when He moves, the witches and demons will flee. Help is coming, Saints, so hold on and believe for God's miracle-working power. That rumbling in the earth is our Father coming to restore this great nation which is rightfully His based on our founding fathers.
As Pastor Johnny Enlow mentioned, President Trump is God's anointed (Cyrus, Isaiah 45) and holds God's mantle. President Trump, we stand by you. And, for all God's sons and daughters, it will get better. Wait and see what God does. But God is saying "Tell them to move faster to be in alignment with Me." Believe the possibilities!
Two image credits: Getty Images